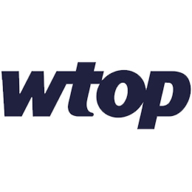 wtop.com
— 34+ min ago
wtop.com > dc
...News Alert: Matt Gaetz files resolution to oust Kevin McCarthy as speaker of the House October 2, 2023, 8:43 PM On National Custodial Workers Recognition... ...The union, 32BJ SEIU, said it remains at odds on some key issues with the Washington Service Contractors Association during negotiations.... ..."We want to make sure our workers are treated right," said Ward 6 Council member Charles Allen.... ...Ana Hernandez of Silver Spring, Maryland, said since the pandemic, cleaning crews are working with fewer people....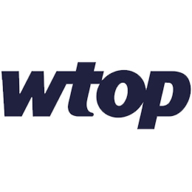 wtop.com
— 2+ hour, 46+ min ago
wtop.com > prince-georges-county
...News Alert: Matt Gaetz files resolution to oust Kevin McCarthy as speaker of the House October 2, 2023, 6:30 PM The Prince George's County Board... ...that after taking fire from several parents with kids enrolled at Hyattsville Elementary School, who accused Board members of ethical violations... ...The arguing between board members is what frustrated parents like Lauren Vulanovic, the Parent Teacher Association president at Hyattsville Elementary... ...From there, things got dicey, with Board member and former Chair Juanita Miller clashing with current Chair Judy Mickens-Murray....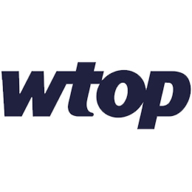 wtop.com
— 4+ hour, 36+ min ago
wtop.com > dc
...., including Mayor Muriel Bowser, announced Monday that the city would proactively seek to fill a number of open positions across its government.... ...The District will host several job fairs in the coming months.... ...Charles Hall, the acting director of D.C."s human resources department, said the city will also help residents prepare for each job fair.... ...It will "connect veterans and residents with District government agencies, local nonprofit organizations and private companies looking to hire,"...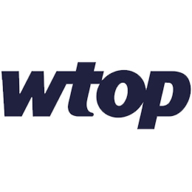 wtop.com
— 8+ hour, 42+ min ago
wtop.com > gallery
...The blessing is in honor of Saint Francis of Assisi, who's the patron saint of animals and the environment....

wusa9.com
— 8+ hour, 24+ min ago
wusa9.com > article > news > local
...FREDERICKSBURG, Va. — A new research survey conducted for the University of Mary Washington (UMW) found that Virginia voters are nearly evenly divided... ...The results found that 40% of those asked want to see the Democrats in control of Virginia's House of Delegates and Senate, while 37% favor Republican... ...The poll was done by Research America Inc. for the Center for Leadership and Media Studies at UMW.... ...Farnsworth, professor of political science at the University of Mary Washington and the Center's director....

wusa9.com
— 11+ hour, 1+ min ago
wusa9.com > article > traffic
...ARLINGTON COUNTY, Va. — Metro warned commuters that they may experience minor delays Monday morning as WMATA continues to repair a section of track... ...Airport and Potomac Yard. ... ...The CEO also added that the piece that fell off the 3000-series train would not have impacted braking systems for that train.... ...There is no indication at all, according to Clarke, that the 7000-series train had any issues, based on his observation of video footage that he...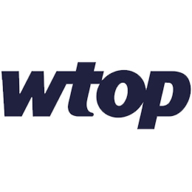 wtop.com
— 11+ hour, 23+ min ago
wtop.com > business-finance
...It eliminates six long-standing grounds needed for divorce in Maryland, including adultery, desertion, criminal convictions, insanity, cruelty and... ...October 2, 2023, 9:54 AM Among new laws that went into effect in Maryland on Oct. 1 is one that streamlines the state's notoriously lengthy and sometimes... ...The Maryland General Assembly passed the law on April 7, which was signed into law by Gov. Wes Moore on May 16.... ...at Rockville-based Stein Sperling....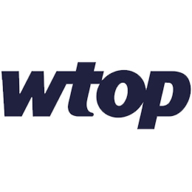 wtop.com
— 10+ hour, 35+ min ago
wtop.com > dc
...October 2, 2023, 10:41 AM Jacqueline Stewart, Director and President of the Academy Museum holding the plaque and Executive Vice President of Oscars... ...(Courtesy Howard University) The Academy of Motion Picture Arts and Sciences replaced the Oscar during the "Hattie's Come Home" ceremony Sunday evening... ...We want to thank the Academy for this incredible special restoration," said Ben Vinson III, Howard University's president.... ...Boseman College of Fine Arts at Howard University," Rashad said in a statement....

wusa9.com
— 2+ day ago
wusa9.com > article > news > investigations
...WASHINGTON D.C., DC — As Washington, D.C.'s murder rate continues to skyrocket, some believe a controversial new proposal from Councilmember Brooke... ...But Pinto says her new "Secure DC" plan includes about 100 different ideas and interventions to try and curb the gun violence epidemic in the District... ..., who is Chair of DC Council's Committee on the Judiciary and Public Safety.... ...unconstitutional searches, and the police department," said DC civil attorney Lynne Bernabei....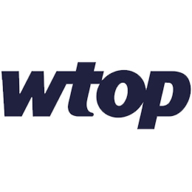 wtop.com
— 16+ hour, 16+ min ago
wtop.com > maryland
...Gigi Barnett | [email protected] October 2, 2023, 5:00 AM The Town of Snow Hill is looking for someone to buy Black-Eyed Susan, the stern-wheeler... ...(Courtesy Snow Hill/Facebook) "On paper, it was a great idea," said Mayor Michael Pruitt.... ...It was a price tag the town, with a population of 2,000, couldn't afford, Pruitt said. So, the Black-Eyed Susan is up for sale.... ...At that time, town leaders will review all offers and announce a new owner. Pruitt said Snow Hill has received three offers so far....